Making apple chips, or dried apples, is super easy to do at home with a dehydrator. (I use a
Nesco Snackmaster
.) Here are the basic steps:
Select firm apples with as little bruising as possible.

Wash and core the apples.

Slice apples thinly and as evenly as possible (about 1/4-inch).

Places slices in lemon juice and water mixture. A 1/4 cup juice to a quart of water is a good ratio. This helps to deter browning.

Season (with cinnamon, for example) if desired. Place slices on dehydrator trays in such a way that air can circulate around them.

Dry at 140°F for an average of 12 hours.
What I learned
after my first attempt at drying apples at home:
It's easy! Don't stress over every little step. Forget the lemon juice? That's ok. Your slices aren't perfectly even? That's ok. Some of your slices are touching on the dehydrator trays? That's ok! You should still end up with a nice finished product.

Be picky about your apples. If you get a ho-hum flavored apple from the grocery store and dry it, it's still going to be a ho-hum flavored apple. We now live about 3 miles from an apple orchard that's been around for 70 years. Can you guess where my next batch to dry is coming from?

The skin is pretty tough after drying. Next time, I'm going to peel my apples.

The lemon juice and water mixture works. I had no browning of the apples using this method. Having said that, there are plenty of people who skip this step. Try some both ways. If it doesn't make a big enough difference for you, you'll save time in future batches.

I used a Granny Smith (tart) type of apple. Didn't care for cinnamon on it. Might want to use a sweeter apple in the future.

Be flexible with your drying times. External factors will play a role in how long it takes to dry your apples. So don't be hard and fast about it. Check on the drying progress from time to time. You want a pliable and flexible apple slice with no signs of moisture. If you are planning on storing them long term, over-drying is better than under-drying.

I store my dried apples in pint-sized mason jars. The ones I made 10 months ago have not lost any flavor -- still delicious!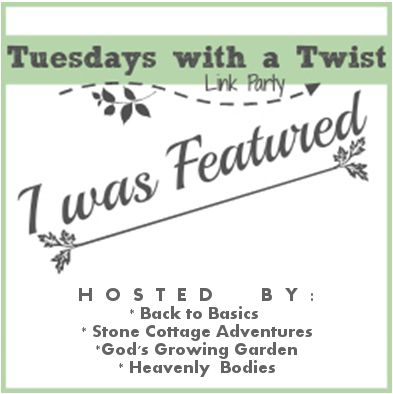 Shared at The Art of Homemaking Mondays, Thank Goodness It's Monday, Inspiration Monday, Create Link Inspire, Tuesdays with a Twist, The Homemaking Party, Thrifty Thursday, From the Farm, and Chain "Linky" Climb.
From my mountaintop to yours!
Disclosure: This post contains affiliate links, which means I may receive a very small commission if you click a link and buy something. This helps support my mountain homestead dream as well as my blogging activities, and the price you pay will be no different than if you arrived at the same destination through any other link. My opinions are my own, to be sure. If I link to a product and say I like it -- I truly like it! Thanks for reading, following, and supporting Stephlin's Mountain.